Table of Contents
Cpunk box
~~META: status = suspended &relation firstimage = :project:cpunk_logo.png ~~
During last few months, we can see new tendency of more advanced Internet users: to host their own services on their own servers. As I see it, we have enough possibilities easy enough do design LinuxBox like that. Target of the project is to discuss and design prototype of this box based with already available software and hardware and write documentation about this project. This should allow everyone to follow us and design its own cypherpunk like Linux box. This project is ment to work on user-level not nerd-level
Discussion: Nyx audit IRC: #cPUNK-BOX at freenode
Planned server/s features
ToDo: ENG translation ASAP
pokusim se sestavit nejakou zakladni kostru, co si ja predstavuju pod pojmem multi-purpose:
nat

email - precejen to porad jeste pouzivame, ackoliv je to holt zastaraly a sam o sobe dost ne-bezpecny zpusob komunikace dnes

mailing list

wikipedia - z meho pohledu dokuwiki se jevi jako zajimava

komunikace - jabber server

https web server - apache?, jak na certifikaty? nejake howto, na co nelepsi vyuziti https

tor hidden services [co to vlastne vsechno dnes muze umet, krom web-hostingu?]

vzdalene pripojeni - xserver, ssh, vpn, virtual desktop

nejaky kalendar?

[s]ftp

neco ve smyslu dropboxu? nejaky file hosting

key server [+ nejaky server pro rizeni prav uzivatel + neco co se stara o hesla, certifikaty, klice…]

nejaky redakcni system

nejakej bitCoin softwarez? co treba [miner asi nechcem, precejen ten server ma i neco delat, krom rejzovani zlata za hodne elektriky, ale proti gustu, zadnej disputat ;]

system pro prodej [obchodovani] s necim [prodej knizek, prodej DIY veci…]

katalog knih/hosting pro nejakou knihovnu elektronickych knih

GIT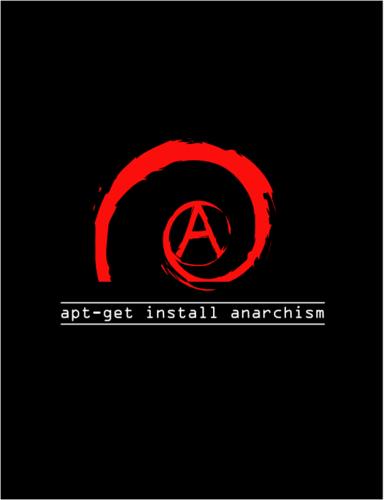 package repository

VOIP, friendly man-in-the-middle
sifrovany backup - kam treba [i cloudy], jak?

sifrovani, hardened kernel, cokoliv dalsiho pro zvyseni bezpecnosti

infrastruktura

- dostupnost, spolehlivost, zalohovani, infrastruktura, cluster
kazdy, kdo vi, prosim navrhnete pro kazdy bod svuj oblibeny software. predpokladejme, ze chceme server s co nejmensi spotrebou, s co nelepsim pomerem cena-porad_jeste_utahnu_vsechno_vyse_zminene, pro rekneme 5-10 lidi [takova sirsi domacnost, rodina, malinka firma] - v konecnem dusledku se asi bude jednat o vice BeagleBoneBoardu. Vic "mini serveru" je koncept, ktery by mohl pomoct dostupnosti a spolehlivosti. Pri PWN jednoho "mini srvru" nemisi zarvat vsechny sluzby, pokud bude navic rozume udelana infrastruktura
Hardware - Mini Server Concept
Hardware - Normal server/PC ...
ToDo: add, Overdrive have no idea, please contribude
Software
Infrastructure
e.g. backup, availability, ip/domain problems
project/cpunk_box/start.txt · Last modified: 2017/04/30 23:16 by lexik
---