Table of Contents
Ebow
The aim of the project is to diy EBow.
The project includes:
the hardware part (design and create shape of the device)

electricity part
Goals of the Project
Devices of this type available on the market are very expensive. We can diy them.
Status
The project is currently in the planning stage.
HowTo
(source: http://www.diystompboxes.com/smfforum/index.php?topic=57817.0Q)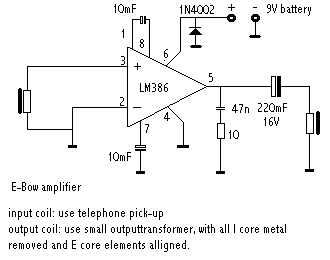 References
project/ebow.txt · Last modified: 2011/02/22 21:46 by ruza
---